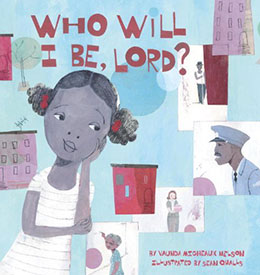 Who Will I Be, Lord?
Illustrations by Sean Qualls
Random House, 2009
A young girl thoughtfully considers her family tree and the vibrant ancestors who populate it. As each family member's story is revealed, her quiet meditation—about what kind of person she'll be when she grows up—transforms into a testament to the importance of sharing family stories.
Please look for this book at your favorite library or used bookseller.