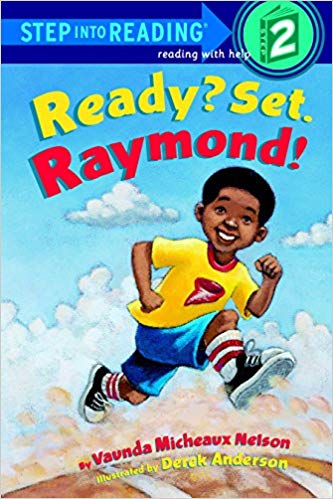 Ready? Set. Raymond!
Illustrations by Derek Anderson
Random House, 2002
In three jaunty stories for beginning readers, Raymond does everything fast despite advice from grownups to slow down. In the first story, readers follow Raymond through a typically super-fast day until he falls fast asleep at bedtime. In the second tale, Raymond makes a fast friend. The third story shows Raymond slowing down a bit as he tries to keep his new, white sneakers clean before the big race. Humorous situations and upbeat, color illustrations show this enthusiastic boy dashing through life surrounded by family and friends. Raymond is a character who will run right into the hearts of young readers.