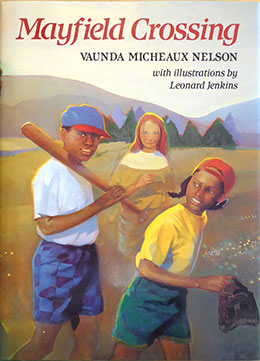 Mayfield Crossing
Penguin Putnam, 1993
It's 1960, and the children of Mayfield Crossing are excited about going to bigger and newer Parkview School, especially since they'll have a real baseball field. But while the close-knit neighborhood of Mayfield never paid attention to whether you were black or white, at Parkview things are different. Nine-year-old Meg Turner experiences racism for the first time and begins to empathize with another victim of prejudice, Old Hairy, the town eccentric. Drawing on her own small-town Pennsylvania childhood, the author explores the theme of being different and demonstrates the importance of family and the power of non-violent resolutions.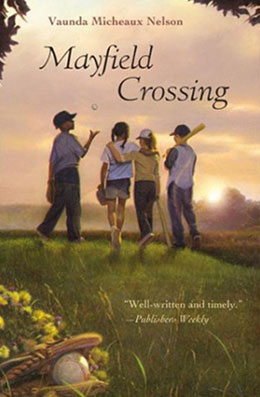 Georgia Children's Book Award
Look for this book at your favorite library or used bookseller.