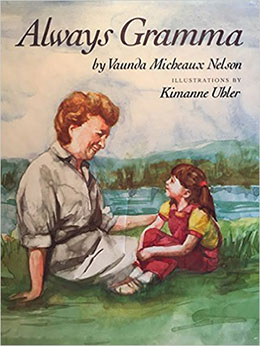 Always Gramma
Illustrations by Kimanne Uhler
Putnam Juvenile, 1988
"I remember" is the phrase a loving grandchild repeats as she recalls all the good times she had with Gramma before her grandmother became confused and forgetful.  
The sadness of this tender story, based on Vaunda's maternal grandmother, is eased by its ultimate message of hope. 
Children's Book Council Notable Children's Trade Book in the Field of Social Studies
Please look for this book at your favorite library or used bookseller.