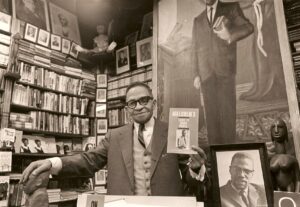 Many already know that my great uncle Lewis H. Michaux (known as the Harlem Professor) was the founder of Harlem's historic National Memorial African Bookstore.  I am proud and excited to say his message to the black community—that education is the foundation for success, that knowledge leads to power and freedom—is still being heard and shared.
Recently, 21-year-old singer, songwriter and storyteller Tianna Esperanza reached out and shared her story with me.  At the age of 14, Tianna was moved by Lewis's words in a segment of the Swedish-produced documentary "The Black Power Mixtape 1967-1975."  Tianna told me those few moments were life-changing for her.  The young teenager was inspired to write "Lewis" which, eight years later, she has released as her debut single.  Tianna's heart and passion shine through as she honors Lewis Michaux with her strong interpretation and her sultry, soulful, potent voice.  Thank you, Tianna.  I know Uncle Lewis would be proud.
CLICK HERE to View Tianna's New Video – "Lewis"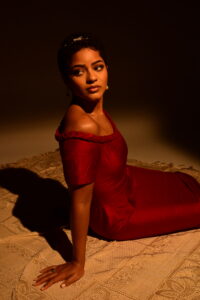 Tianna Esperanza is the granddaughter of Paloma McLardy, who founded the London-based 1970s all-girl punk band The Slits and later played with The Raincoats.
Learn more about Lewis Michaux in No Crystal Stair  and The Book Itch.