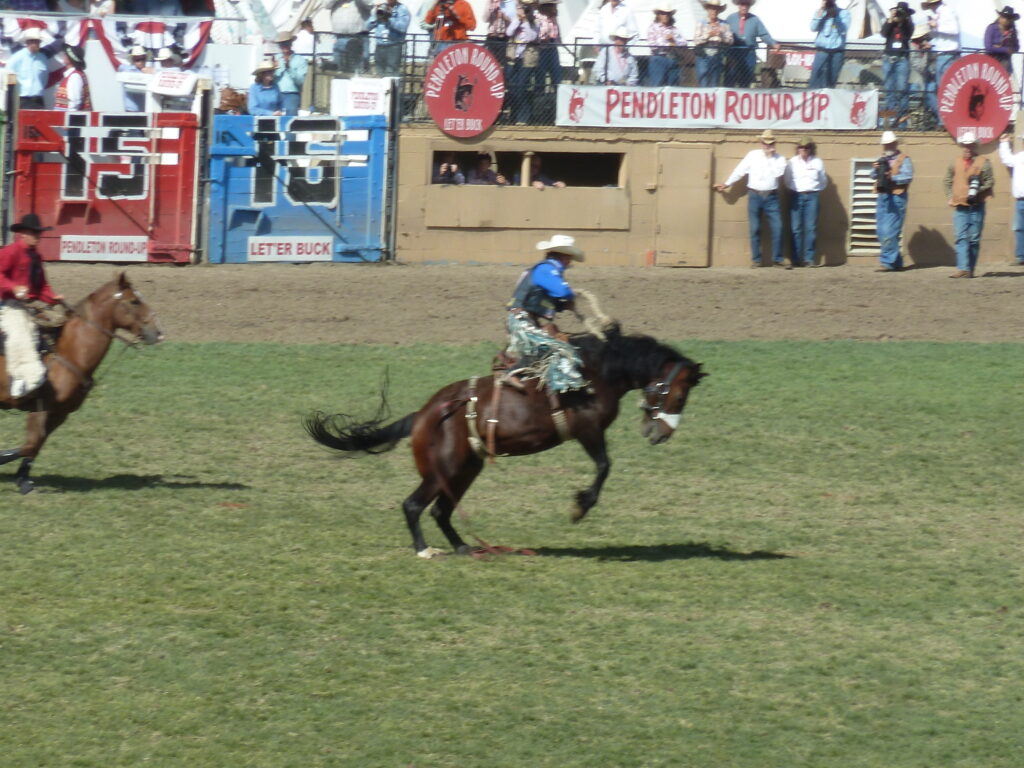 I got the chance to attend my first Pendleton Round-Up* — my first rodeo ever. Boy, howdy, what a ride! I visited Pendleton, Oregon in the spring of 2017 to do research for LET 'ER BUCK!* George Fletcher, the People's Champion. I went during Round-Up "off-season" as I needed to access people and facilities that would be preoccupied or closed during the Round-Up. But I vowed to return.
The Round-Up is a huge event in Pendleton. The city closes Main Street to make way for vendors and entertainment stages. Public Schools close for the week so familys can attend. If school were in session, many kids would play hooky anyway to attend and work there. Pendleton's population is around 17,000, but at Round-Up, it swells to 60,000 or more. Visitors come for the rodeo, of course, but also for the Westward Ho! Parade, the Happy Canyon Indian Pageant, the Pendleton Round-Up Hall of Fame museum, and to enjoy food, live music, and shopping. I did it all.
The marvelous Happy Canyon performance tells the story of the lives of the American Indians from before settlers arrived up through Pendleton's wild frontier days. Members of the local Cayuse, Walla Walla and Umatilla tribes, as well as Pendleton cowboys, cowgirls, and live horses and oxen star in this amazing, historic show. Many of the roles have been handed down through families for more than 100 years.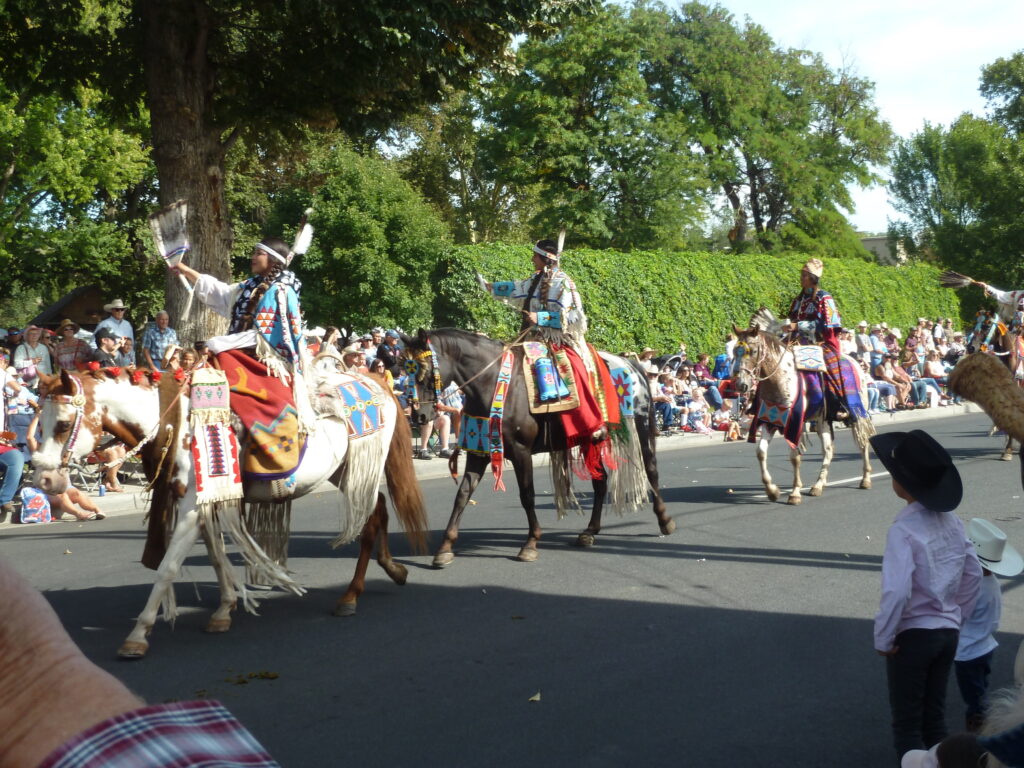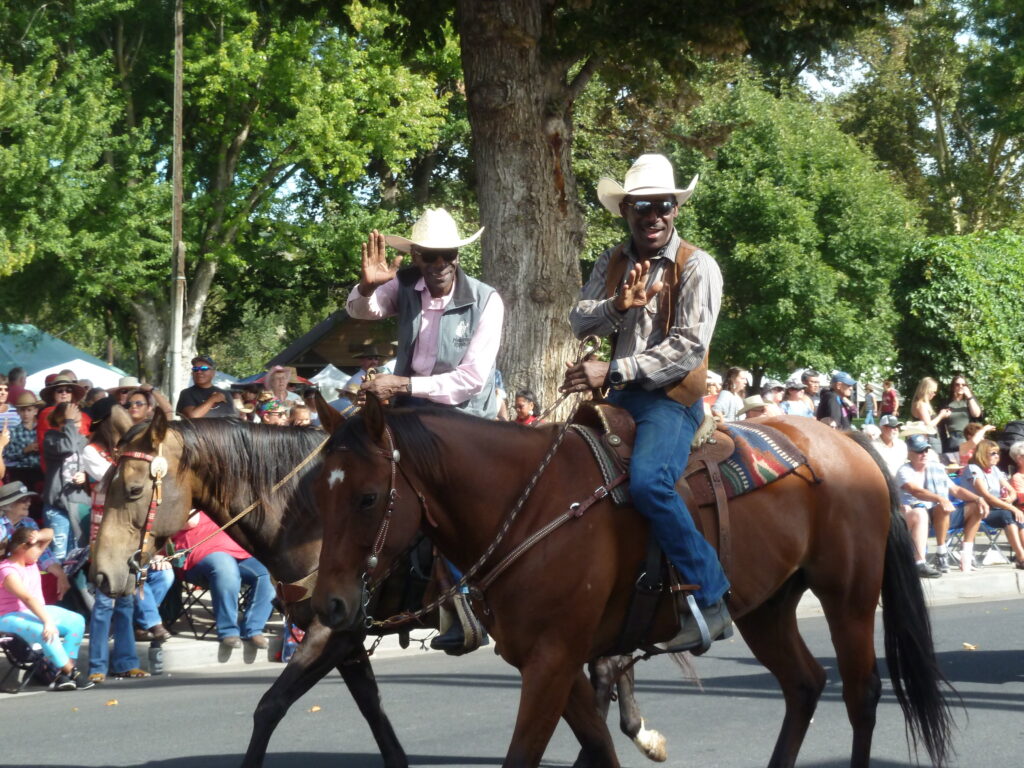 My favorite event was the Westward Ho! Parade. No motorized vehicles are permitted in the parade which features cowboys, cowgirls and Indians** on horseback, high school marching bands, Indians in tribal dress, and carts and wagons being pulled by impressive teams of horses or oxen. To see these beautiful, athletic animals up close was a real treat. I even loved the smells they left behind.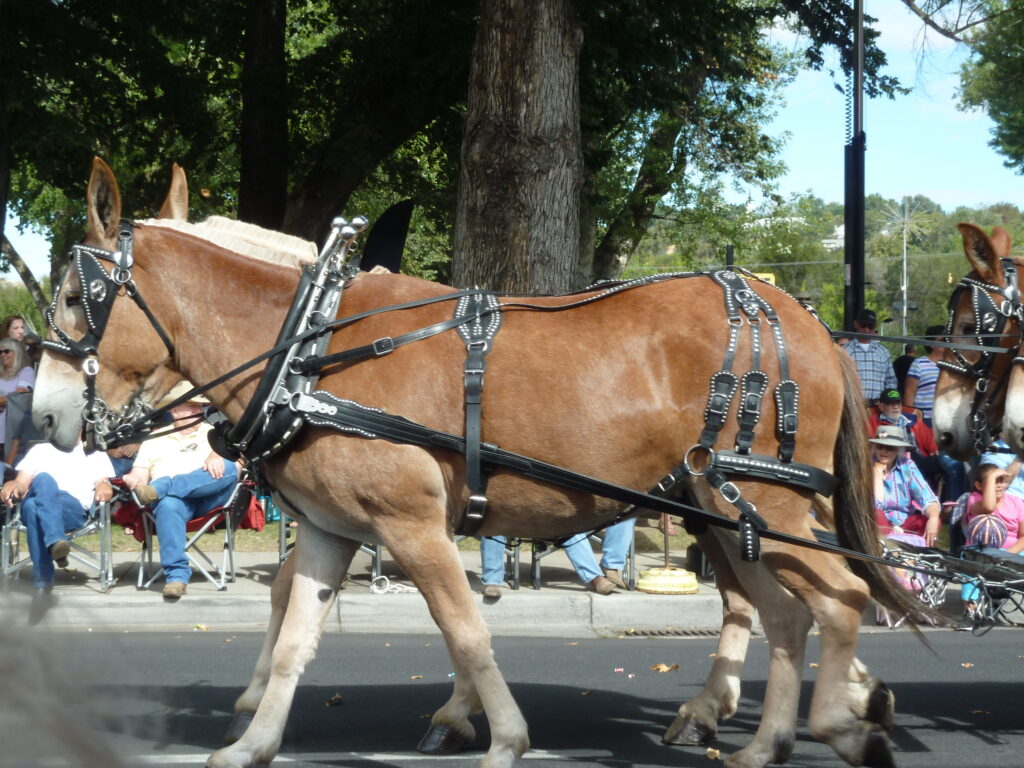 Many riders repeatedly shouted the Pendleton Round-Up slogan —"Let 'er buck!" Fans in the rodeo stadium also yelled the slogan as bronco and bull riders did their best to stay stuck to the rank animals under them. Amazing trick riders made me stand up and cheer.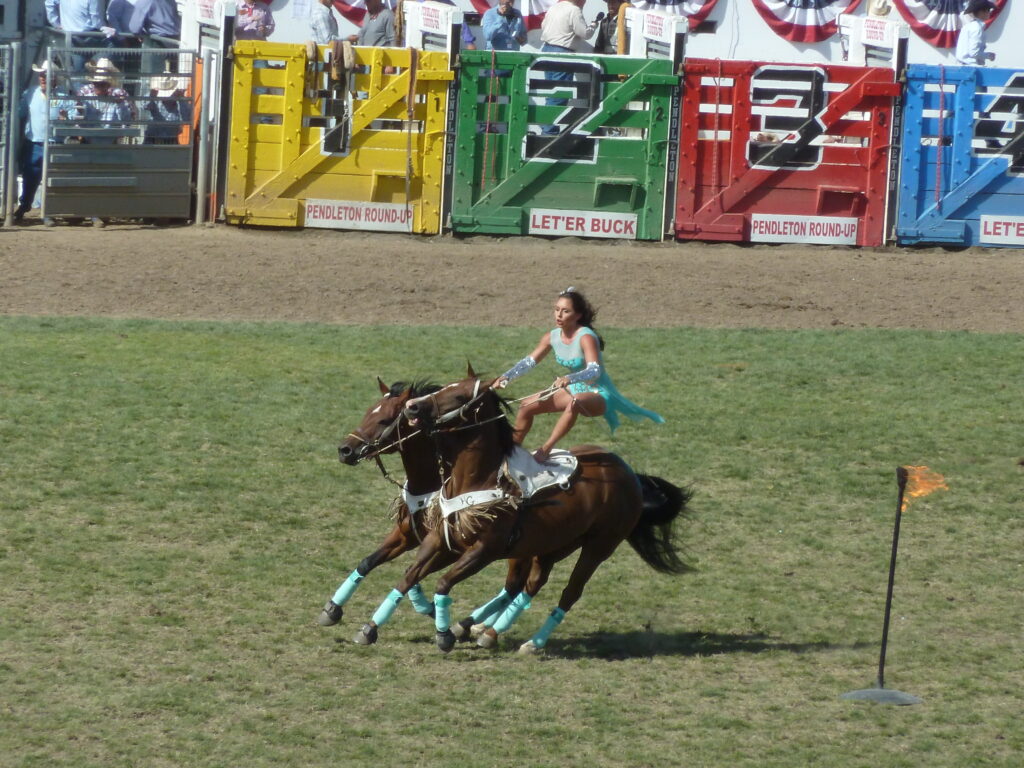 Volunteerism is crucial to the success of the Round-Up. Every single one of the more than 1,000 workers is a volunteer. Many are kids. Pendleton citizens clearly want to play a part and make a difference in their community. Life is framed by the Round-Up. In the days after, citizens ask each other, "How was your Round-Up?" much as people do after the Christmas holiday. Throughout the year residents talk in terms of "before the Round-Up" or "after the Round-Up."
It was great fun to experience a little of George Fletcher's world. Locals seemed to appreciate my tribute to one of their local heroes. I signed books on the Round-Up grounds and shared George's story at Heritage Station: The Umatilla County Historical Society Museum and at the Baker County Public Library and Betty's Books in Baker City, Oregon. It was a terrific time.
* "Let 'er Buck!" and "Pendleton Round-Up" are registered trademarks.
** Yes, "Indians." Tribes here use this term.