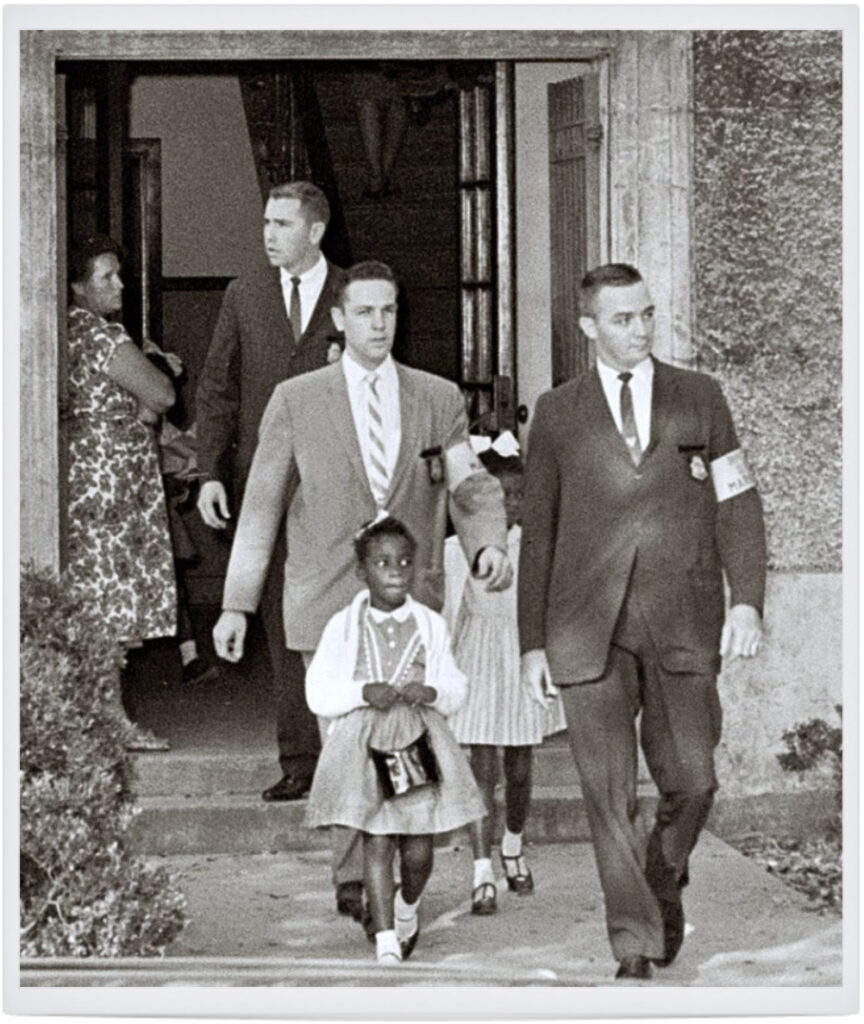 November 14, 2020, will mark the 60th Anniversary of school desegregation in New Orleans. This historic event became more personally meaningful to me when, in 2018, I learned of an undertold part of the story — the subject of my new book project.
I knew about how six-year-old Ruby Bridges, accompanied by U.S. Marshals, bravely entered the previously all-white William Frantz Elementary School amidst the hate and chaos of angry protesters. But I didn't know the rest of the story — not until Jim Dunn of the U.S. Marshals Museum Foundation introduced me to Leona Tate, Tessie Prevost and Gail Etienne. Sixty years ago, the McDonogh Three (as they came to be called) made history by entering first grade at McDonogh 19 Elementary, escorted by armed U.S. Marshals. Leona, Tessie and Gail became the first to desegregate Louisiana schools, entering McDonogh ten minutes prior to Ruby at Frantz.
Another historical misconception is that Ruby Bridges is the child Norman Rockwell depicted in his famous painting, "The Problem We All Live With." According to the chief curator at the Normal Rockwell Museum in Stockbridge, Massachusetts, the girl pictured "is not specifically Ruby Bridges, but rather a symbolic child representing the racial integration of America's public schools mandated by the 1954 Brown v. Board of Education ruling outlawing segregation in public education." A local girl, eight-year-old Lynda Jean Dunn, was Rockwell's model for the painting. Not to diminish Ruby Bridges' significant role in history, I feel it's important to correct the record when truths come to light.
Working with Leona, Tessie and Gail has been enlightening and inspiring. I hope my telling of their incredible story helps bring them the recognition they deserve. Look for Small Shoes, Great Strides: How Three Brave Girls Opened Doors to School Equality in 2023 from Carolrhoda/Lerner Publishing Group.
Learn more about the McDonogh 3 at: leonatatefoundation.org.  and at www.tepcenter.org
To receive future blog posts from The Book Itch, scroll to the bottom of the page and sign up.