Let 'er Buck!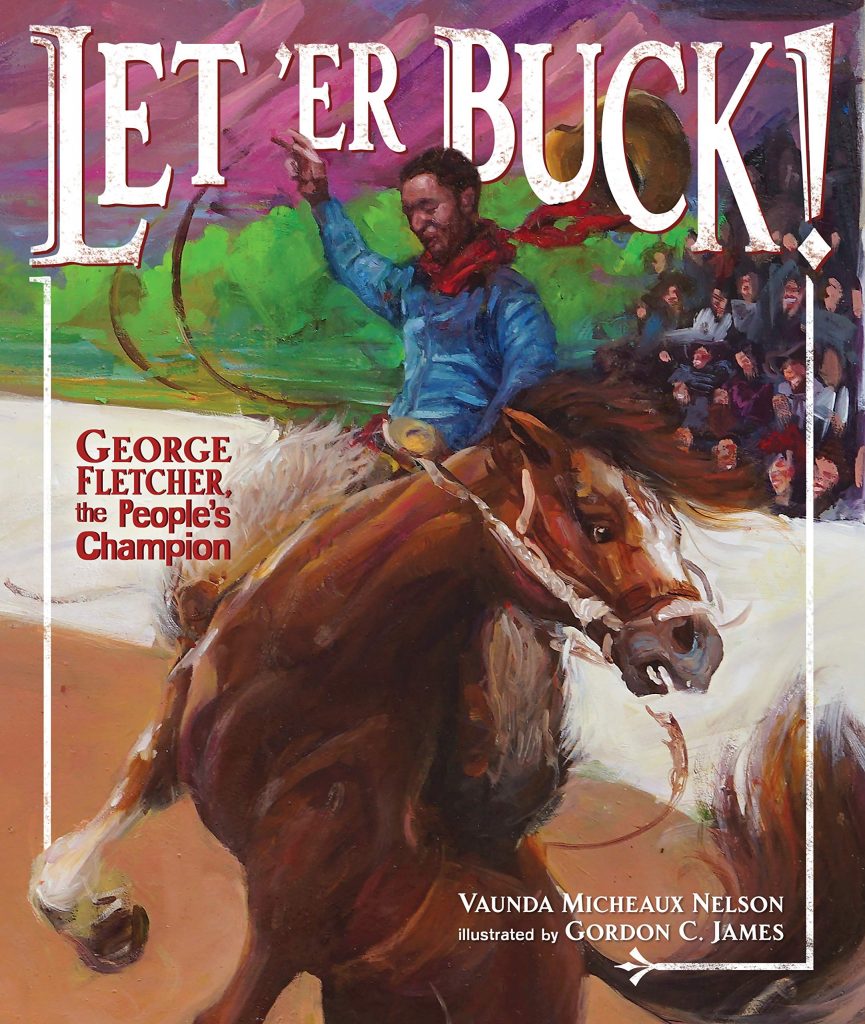 Let 'er Buck! 
George Fletcher, the People's Champion
Illustrations by Gordon C. James
Carolrhoda Books, 2019
In 1911, three men were in the finals of the famed Pendleton Round-Up saddle bronc competition. One was white, one was Indian, and one was black. When the judges declared the white man the winner, the audience was outraged. They named black cowboy George Fletcher the "people's champion" and took up a collection, ultimately awarding Fletcher far more than the value of the prize that went to the official winner. Award-winning author Vaunda Micheaux Nelson tells the story of Fletcher's extraordinary triumph with a western flair that will delight kids— and adults— who love true stories, unlikely heroes, and cowboy tales.
Awards and Accolades
Western Writers of America 2020 Spur Award: Best Western Storyteller/Children's Illustrated Book
2020 Will Rogers Medallion Award: Western Nonfiction/Young Readers/Illustrated Book
2020 American Library Association (ALA) Notable Children's Book
2020 Notable Social Studies Trade Book for Young People (National Council for Social Studies and the Children's Book Council)
Chicago Public Library Best of the Best Books for 2019
Kirkus Reviews Best Children's Books for 2019
Booklist's Top 10 Biographies for Youth 2019
Booklist's Top 10 Sports Books for Youth 2019
National Council of Teachers of English Orbis Pictus Award for Outstanding Nonfiction (2019)
New Mexico-Arizona Book Award for "Children's Picture Book"
Starred Reviews in Booklist, Publishers Weekly, Kirkus and School Library Journal
Available at
Amazon
Barnes & Noble
Indiebound
Your local library
space